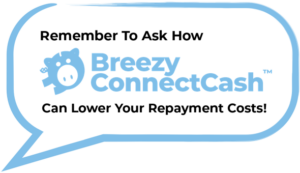 We want To Help Fund
Your Business Growth!
When your bank can't help - we can!
Apply Now And Fuel your Business with Up To $2 Million This Week.
Simple And Fast
Receive a decision within 1 day and capital up to $2,000,000 as soon as 1-2 business days.
Small Business Focus
Specializing in small businesses, we work to get you money while you remain focused on your business.
Top Rated Providers
We only represent transparent, top rated, quick-turnaround providers with over $10 billion dollars funded so far.
Use As You Choose
Need to expand or take advantage of volume discounts? It's your business, you decide how its used.
Qualification is simple! Do you qualify?
The minimum qualifications of our providers are less intensive than those of banks. We focus on getting you quick approval and fast capital.
Time In Business
Only need a minimum of 4 months in business
Location
Serving Businesses anywhere in the U.S. or Canada
Personal Credit
Personal credit score must be at least 500+
Monthly Revenue
$15K+ Monthly Revenue. Not doing $15k+ month? Try our Self-Employed Option In Menu above
Industry
Over 700 different industries served
DAC identifies and represents only the most reputable capital providers. We provide capital faster than a traditional bank with less intensive qualifications. Your revenue is valued most, rather than your credit score.
More Affordable
Our fundings are typically up to 50% less expensive than a traditional merchant cash advance.
Fast Capital
You submit your application and we provide you with a fast decision.
Automatic Payment
You are setup with regular fixed payments so that you don't have to worry about surprise obligations.
But seriously, how do our providers compare?
| | DAC | Most Banks | Credit Card Advances |
| --- | --- | --- | --- |
| The Fastest Capital (Funded In Days) | YES | NO | NO |
| Value Cash Flow More Than Credit Score | YES | NO | YES |
| Bad Credit Ok (only 500 FICO Score Needed) | YES | NO | YES |
| Unsecured (No Collateral Needed) | YES | NO | YES |
| Minimal Amount of Paperwork | YES | NO | NO |
| Repeat Customer Benefits | YES | NO | NO |
| Simple Presentation of the Total Cost of the Capital | YES | NO | NO |
Note: Your capital or advance size, term and cost of capital will be based on our provider's analysis of your business as well as your history with DAC, if applicable.
Easy business capital.
Pricing per dollar & basic qualifications.
Total payback costs from 18¢-50¢ per borrowed dollar. Ex: Borrow $10,000 pay back $12,000-$15,000. Terms from 3-24 months
With a 6 month term, your total cost can be as low as 18¢ per dollar.
Average cost is 30¢ (eg: borrow $10,000, pay back $13,000).
Typical funding amount is $40,000.
With a 12 month term, your total cost can be as low as 18¢ per dollar.
Average cost is 35¢ (eg: borrow $10,000, pay back $13,500).
Typical funding amount is $80,000.
With a 24 month term, your total cost can be as low as 20¢ per dollar.
Average cost is 42¢.
Typical funding amount is $130,000.
Origination Fee
0%-5% of capital for your first funding (deducted from your capital advance at time of funding).
Example: $100,000 funding with 2% fees. $2,000 fee would be deducted from the funding, so $98,000 would be wired to you.
Minimum Qualifications
*Eligibility for the lowest prices shown above are reserved for customers with the strongest cash flows and credit profiles. Returning customers with the strongest credit profiles and excellent payment history on prior capital products from DAC are eligible for our even lower premier rates.
Ready to get funded? Receive your decision in minutes.
100% Online Application
Complete the online application by clicking below.
Upload Documents
During the online application process you will upload 3 months of bank statements (PDF),  a voided check, and a copy of your drivers license.
Receive Offers
We will provide you with the best funding offers within 1 business day-and as fast as 1 hour.